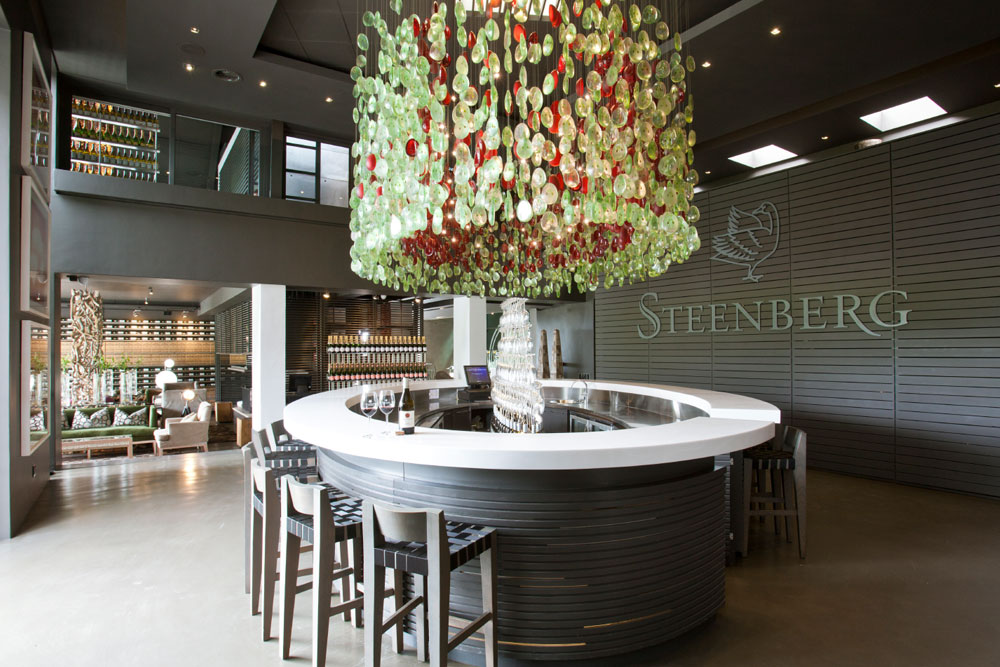 Steenberg – in Constantia for More than 300 Years
Steenberg's origin goes back all the way to the year 1682. Catharina Ras founded the estate under the name 'Swaaneweide' and was one of the first women ever to own land. The restaurant 'Tryn' honours her legacy. The winery was laboriously restored in 1990. Since 2005, Graham Beck is the proud owner of the estate which is one of the few to cultivate the Italian vine Nebbiolo.
Vineyards Facts
Founding year

1682

Adress

Steenberg Estate, Steenberg Road, Constantia Valley, 7945, Cape Town, South Africa

Acreage

60 hectares

Flagship wine

Magna Carta

Specials

5-Stars Steenberg Hotel, Spa, Golf Course, walking trail, cellar tours, restaurants

Tasting Room

daily: 10:00 - 18:00 h

www.steenbergfarm.com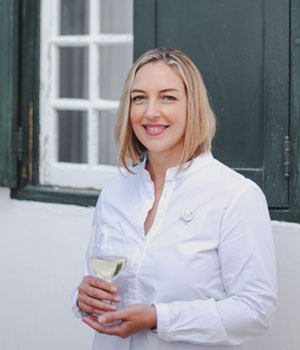 Elunda Basson
Elunda Basson can already look back on a remarkable career in the wine industry. Her great passion is the Cap Classique and she is one of South Africa's sparkling wine specialists. Elunda has received numerous awards for her creations, including the Veritas Vertex Award 2018. After studying viticulture and oenology at Elsenburg Agricultural College, she gained international experience in California, but also travelled to France and Italy in her capacity as Vice President of the Cap Classique Association. Elunda has also travelled to Scandinavia, Great Britain and the Netherlands. Now she is happy to be able to turn to non sparkling wine again at Steenberg. In addition to her work as a winemaker, Elunda Basson is also in demand as a juror, for example for IWSC, Veritas or the Cap Classique Challenge.
Steenberg – Boundless Courage for New Beginnings
Steenberg is one of the oldest farms at the Cape and as such can look back on a long and moving history with many tragic moments but also inspiring new beginnings. Simon van der Stel gifted the farm to the determined Catharina Ras in 1682 and therefore made her the first female landowner in South Africa. Being widowed as a young woman already, Catharina came to South Africa in 1662 and married her new husband Hans Ras. After several years, he was killed in a lion attack. Afterwards, Catharina married another two times, but the second husband was stabbed by a local tribesman and the third was trampled to death by an elephant. Despite all this sorrow, Catharina married a fifth time, the German Matthys Michelse. This boundless courage and the ability to start anew every time inspire many visitors of Steenberg today. As a special homage, the winemakers have named a grand red wine, 'Catharina', after her.
Steenberg means delight for all Senses
The estate is located in the natural Constantia Mountain amphitheatre of the Table Mountain Range and offers its visitors a luxury hotel with an exquisite hospitality, a world-class kitchen, a highly awarded wine cellar, a neat golf course and a sophisticated spa.
The restaurant Tryn reminds of the charismatic founder Catharina Ras, also called Tryn by her nearest and dearest. Chef Kerry Kilpin pampers the palate of every gourmet with fresh ingredients and exciting flavour combinations which are influenced a little by the Asian cuisine. If you prefer tapas and bistro-style dishes, you will love the Bistro Sixteen82. Sitting on the terrace, you have an unforgettable view of the native gardens. .

Ecologic Cultivation at Steenberg
Due to an ecological process, Steenberg creates an array of well-loved wines. The winery only utilizes biological pest control and natural predators of the vermin in order to influence the vines as little as possible. From the grape up to the bottle, the wines are geared to create an unforgettable experience which mirrors the terroir. The soils include granite and significantly contribute to the characteristic minerality of the wines. Steenberg cultivates grape varieties such as Sauvignon Blanc, Sémillon, Cabernet Sauvignon, Merlot, Shiraz and Nebbiolo.