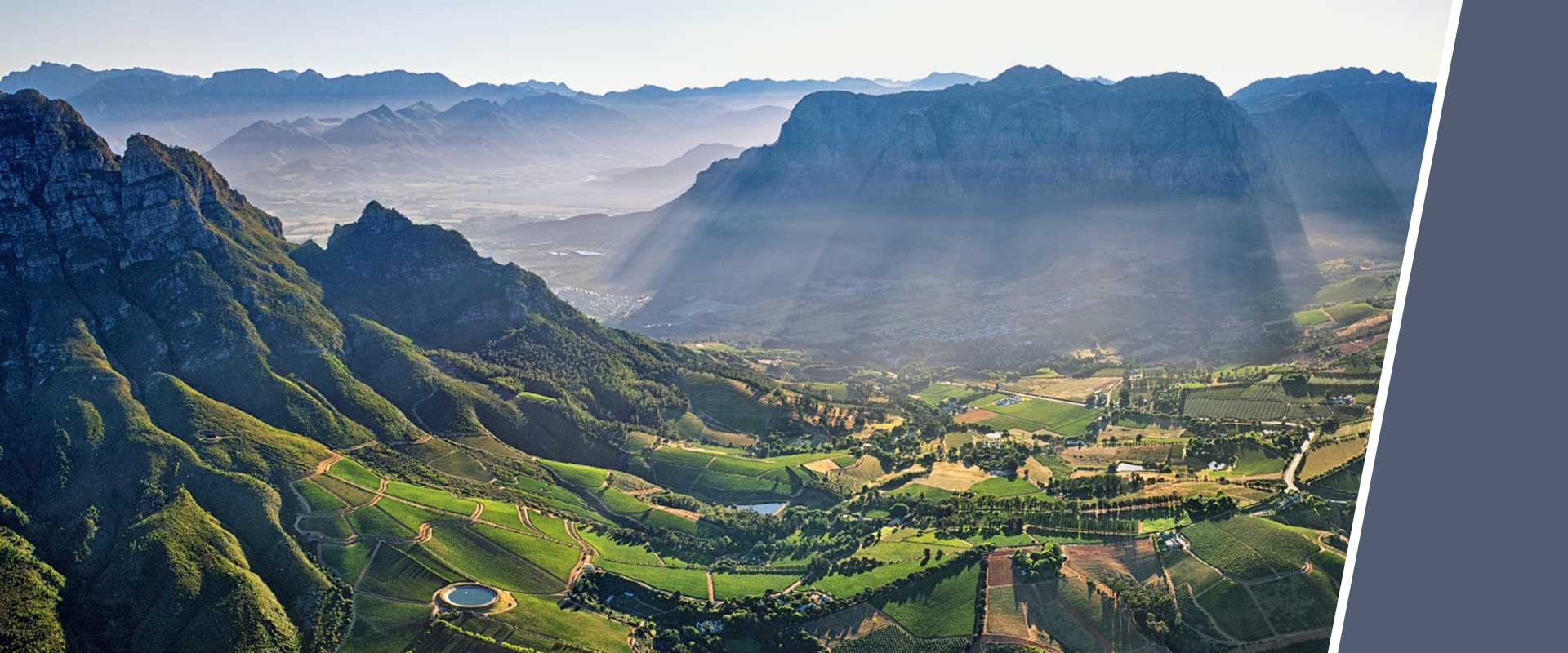 The Maturation of Wine
Wine can be matured in stainless steel tanks or in oak barrels. There is no real "right way" to do this, it all depends on what kind of wine one wants to have. Before the wine from South Africa can be bottled it has to mature for some time. This happens either in steel containers – the case with most white wines – or in wooden barrels – especially popular with red wines. There is no ideal way though as to how the winemakers should develop their product; it comes down to the actual grape juice and what they want to do with it.
Development in a Steel Tanks or Wooden Barrel?
In order to get an especially crisp and tangy white wine, most winemakers utilise stainless steel tanks. In these, the wine can mature unaffected from external influences and develop its own flavours. A development in oak barrels can sometimes benefit a white wine, too. When utilised carefully, the wine can gain a fuller body and widen its spectrum of flavours. South African red wine mostly matures in wooden barrels. The maturation time varies from just a few months up to two years. Through the wood, the often rough tannins milden and become softer; additionally the wine takes in aromas of wood, tobacco or vanilla. During this process, a small percentage of wine always gets lost – it is said that the barrel 'boozes' which is why the vintners have to constantly fill up the barrels to the rim to avoid the development of vinegar. Wood aromas would damage a young, light and fruity red wine; this is why there is also red wine from South Africa that has been developed in steel tanks.
French, American and Hungarian Oak
Especially popular amongst gourmets and winemakers alike are wooden barrels from French oak. With those, the results are generally the best as the wood aromas perfectly integrate into the wine's taste. The resulting vanilla notes are very popular amongst many people. French oak has the additional characteristic that it can milden the strong tannins effectively and therefore makes for a harmonious taste throughout. American and Hungarian oak features vanilla notes, too, yet this wood more often makes for tobacco and smoke aromas. Furthermore, wines from American and Hungarian oak are often scratchy. This does not have to be a bad thing as it fully depends on the personal preferences regarding the taste. Everyone who prefers harder red wines will like a development in American oak.

Small, New Barrels are Expensive but Ideal
Vintners receive the best results with small barrels that are called barriques. They have a capacity of 225 litres and provide an ideal contact of wine and wood. Furthermore, new barrels constitute a true quality criterion as wood and vanilla aromas are mostly pronounced in them. Unfortunately, acquisition costs are extremely high, especially when counting on French oak. This is why many wineries use various types of barrels regarding wood and age in order to achieve a perfect balance between economic efficiency and quality.