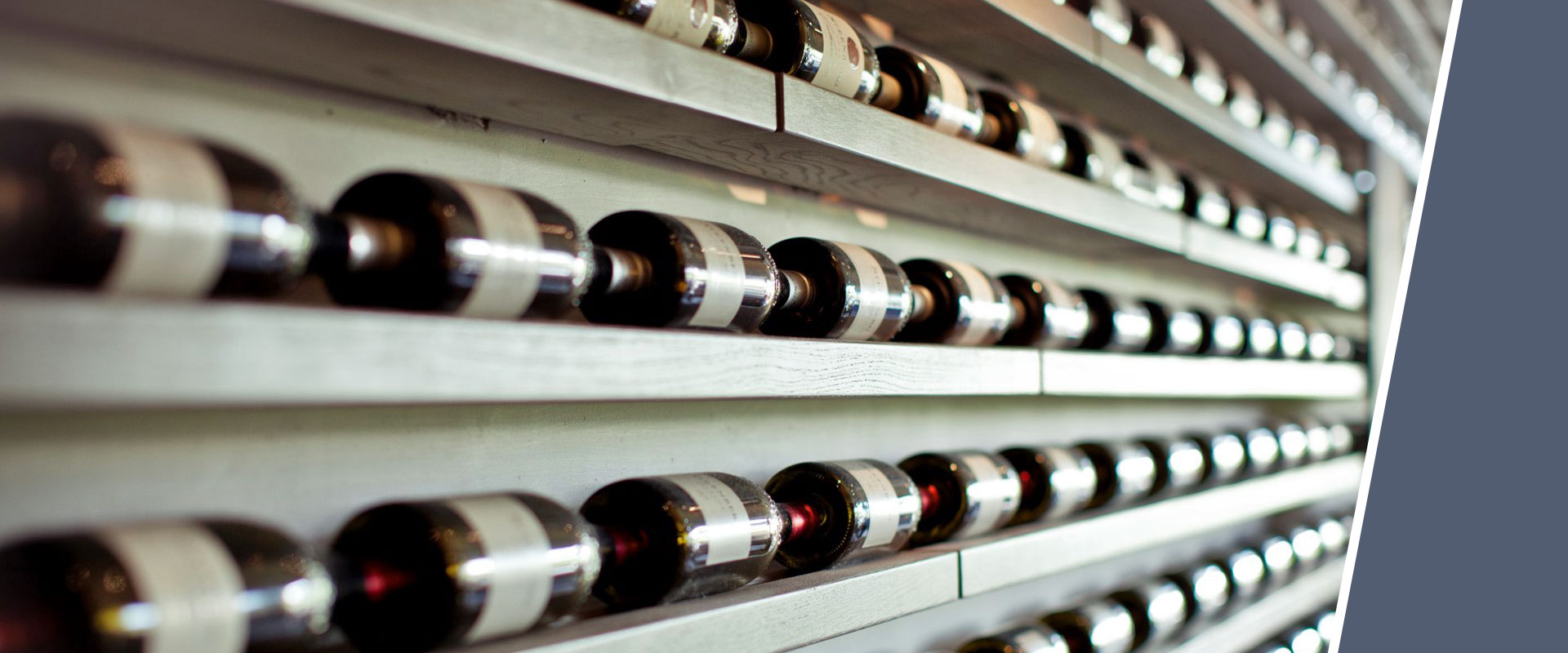 Storing Wine – this is how it works
The storage of a wine, whether from South Africa or not, is one of the central aspects for many gourmets. Once you have found your favourite wine, you want to store several boxes of it in your home wine cellar so that you never get into the situation of opening the last bottle. Before going into the most important aspects of wine storage at home, there are two misunderstandings that need to be cleared up first.
Not Every Red Wine Can Be Stored
It is a common misconception to believe that an extremely stringent red wine featuring tannins that completely dominate the taste and with a weak bouquet is simply too young. It is said that it should just be stored for a few years, and then it will mature subsequently. Unfortunately, it is not that easy. Only a good wine that indicates its quality at an early stage can keep on maturing and reveals its full aroma spectrum with time. But this becomes apparent early during a tasting. A weak red wine stays weak even after a long storage – the best wine cellar cannot change this.
Even White Wine Can Be Suitable for Storage
The rule of thumb that you should drink a white wine at an early stage is true. It is and will always be only a rule of thumb though, that cannot and does not want to do justice to all white wines. Especially white wines developed in barrels keep their fruitiness and elegance for many years; often the inevitable wooden aromas have perfectly integrated into the body just then. Also, there are gourmets that prefer their white wine rounded and pronouncedly soft. For them, a young and very crisp Sauvignon Blanc would not be the best choice – they should wait for a few years to open the bottle and look more for a Chardonnay or sometimes even Chenin Blanc. Hence, a white wine should not always be enjoyed at an early stage, just as a red wine not only at a mature stage. A key factor is the personal taste and own preferences as to when a wine gives the most enjoyment. Yet you should be aware of one thing: a wine's storage suitability mostly lies in the tannins of which a white wine has none or only a few; a heavy red wine of the grape varieties Cabernet Sauvignon or Shiraz has plenty. This is why, generally, a red wine can be stored for longer than a white one; of course, this does not give much away about the individual quality in taste.

Storing Wine at a Constant Temperature
Gourmets should own a wine cellar that has an average temperature of 15 degree Celsius in order for the wine to keep its quality for long. In exceptional cases, the temperature can be slightly higher; it depends on how long you want to store the wine – the longer, the cooler it should be. It is more important though to ensure a constant temperature in the wine cellar. Fluctuations are dangerous, as these can lead to the wine alternately expanding and contracting. Due to positive and negative pressure, air can stream into the bottle. This unnecessarily accelerates the ageing process; additionally, unwanted scents from solvents, paints or the typical cellar scent for example could spoil the pleasure when drinking the wine.

High Humidity and Little Light
If you like cork as a closure for bottles, you should ensure a high humidity in your wine cellar. Levels between 75 and 85 percent are perfect. This prevents the cork from drying out and getting brittle. Only a supple cork sufficiently seals the precious content of the bottle. Even though most bottles are made of dark glass, you should expose the wine to only a little light. Otherwise it can happen that colour, scent and taste change. As you cannot control this and can never be sure what happens to the aromas, it is simply the best to leave the wine the way the vintners intended it to be.

Order is of Uttermost Importance
For the actual storage of the wine, the external circumstances play a great role. Depending on the available space, the bottles can either be stored close together or generously spread out. Bottles with a screw cap can stand, such with corks should spend their time in the wine cellar laying. With a small stock it is enough to just label the box; with larger wine cellars a marking of the shelves is most helpful. A neatly kept cellar book supports you when searching for your favourite wine.