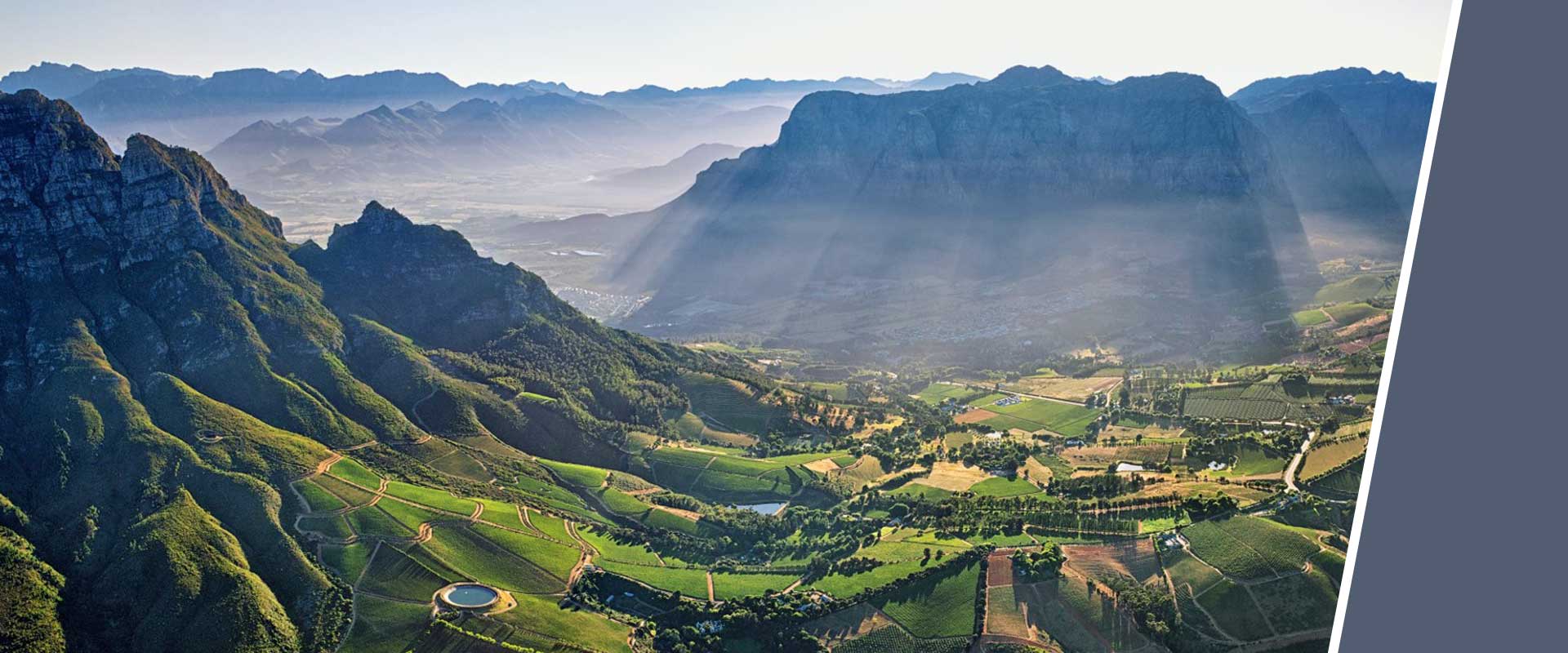 Swartland – an insider's tip in the Winelands
Green vineyards nestled against the foothills of the mountains – come with us to the wine-growing region of Swartland. The region in the north-west of Paarl owes its name "black country" to the Renosterbos, because the rhino bush turns so dark green when it rains that it almost appears black. Join us on a discovery tour in the Swartland!
Swartland South Africa Wine – A Special Delicacy
Due to an ideal climate with warm summer months and cool breezes from the Atlantic Ocean, the South African Swartland region features perfect conditions for wine cultivation. The diverse soils educe wines at the highest level from this region. Swartland South Africa wines excite wine friends as well as critics alike. This is emphasized by numerous international awards and prizes. Swartland in South Africa is therefore one of the best wine regions worldwide when it comes to New World wines.
Swartland South Africa – An Aspiring Area
Swartland South Africa translates to 'black country' because the landscape – in particular the very common renoster bush – turns dark green after rain in winter; so dark that it appears to be black. The aspiring area delivers excellent grape varieties such as Shiraz, Pinotage, Cabernet and Chenin Blanc. Furthermore, the Swartland region in South Africa has its own wine route with outstanding wineries which are worth the journey. The wines from the most famous estate in the South African Swartland, Allesverloren, are without exception of an excellent standard which is why the winery is one of the largest and most prestigious wineries in South Africa. The special climate and the unique terroir form the foundation for that.
Wine from Swartland South Africa in the Online Shop
Discover the best Swartland South Africa wine in our online shop for South African wine. You can order the high quality wines from the Cape directly from the specialist and enjoy soon after. Besides the Swartland South Africa wine you can also find a large selection of Cape wines, such as Constantia wine, Stellenbosch wine and Paarl wine. In our extensive range you can experience the whole variety of South African wines as well as look for particular wineries that interest you. Shipment is quick and safe in certified packaging.