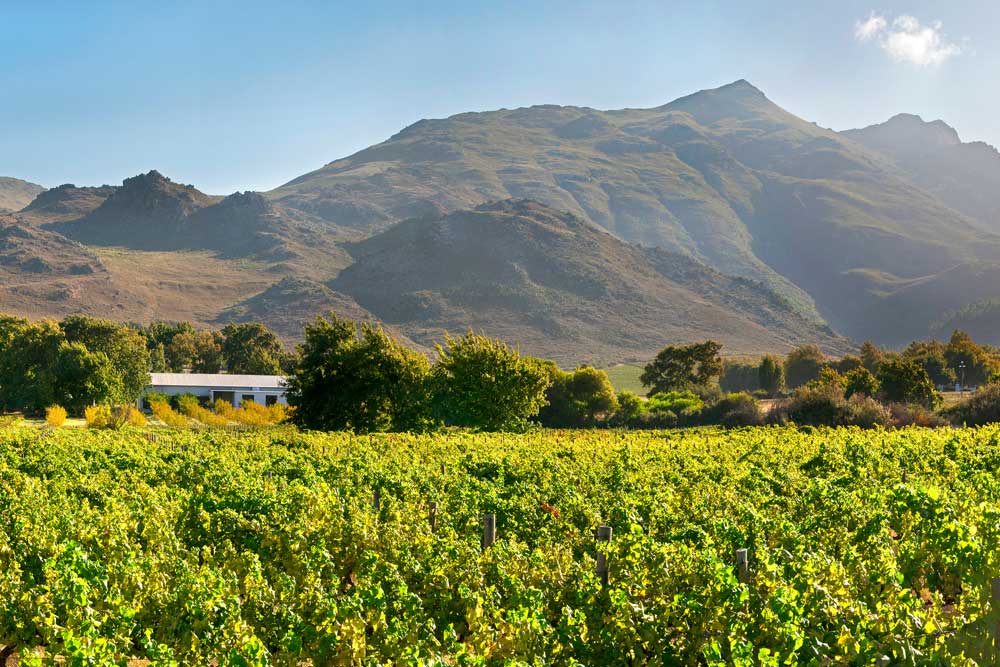 Eikehof – A gem in Franschhoek
Once part of La Motte, the winery Eikehof, founded in 1858, has been owned by the Malherbe family for four generations now. In the shadow of old oaks, which gave the winery its name, wines of highest quality are produced that can be tasted in the familiar and cheerful atmosphere of the tasting room with a magnificent view overlooking the Drakenstein mountains.
Vineyards Facts
Founding year

1858

Adress

Eikehof, La Motte, R45, Franschhoek, 7691, South Africa

Acreage

23 hectares

Flagship wine

Cape Ruby

Specials

Weddings or other events in a former stable, Franchhoek Wine Tram Station

Tasting Room

Mon – Sun: 10:30 – 16:00; closed on Christmas, New Year and Good Friday

www.eikehof.com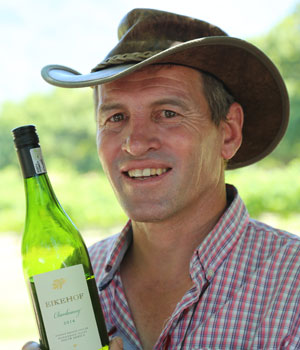 François Malherbe
Raised on the family-owned winery Eikehof, led Francois Malherbe to his professional career in the wine industry. He studied viniculture and oenology at the Elsenburg Agriculture College and in 1986 he received his diploma. He then worked for ten years as a winemaker at another winery until he returned to Eikehof as winemaker and since then produces wine in the fourth generation.
Eikehof with family atmosphere
Eikehof, named after the large oak trees that decorate the winery, is situated in the middle of the beautiful Franschhoek and attracts more and more visitors year after year. Opposite La Motte and directly at a stop of the Franschhoek Wine Tram, wine lovers are becoming increasingly aware of the family winery. Eikehof is now run by the fourth generation of the Malherbe family and can look back on a long tradition dating back to 1858. While Elize Malherbe delights the guests in the tasting room with Eikehof wines, her husband Francois creates South African premium wines of the finest quality in the wine cellar.
Eikehof wine for connoisseurs
Eikehof stretches over 23 hectares and use Sauvignon Blanc, Chardonnay, Sémillon, Merlot, Shiraz and Cabernet Sauvignon grapes for their wine selection. Only the best grapes are then processed into excellent red and white wines, a rosé and a Cape Ruby. Under the large oaks, visitors can taste the wonderful Eikehof wine overlooking the Drakenstein Mountains.

Getting married at the Eikehof Winery
In addition to classic winetasting, the Eikehof Winery also offers the opportunity to organize unforgettable weddings and special events. The Tasting Room, an old restored stable, offers unbelievable charm for unique celebrations. Nestled between large oaks, vineyards and peach plantations, this location is a perfect destination for dream weddings. Elize Malherbe is passionate about helping you plan and execute unforgettable events.