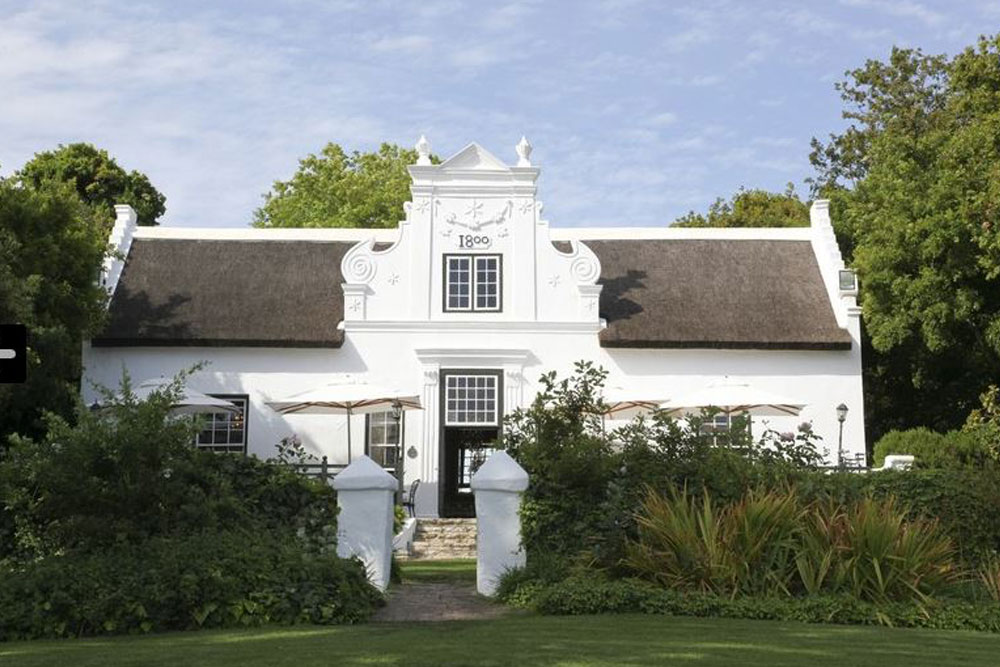 Zevenwacht – Winery with Unforgettable View
A wine's true quality starts in the vineyard – this is the simple yet effective philosophy of Zevenwacht. As a member of the Biodiversity & Wine Initiative, they are committed to careful and sustainable cultivation which shines through in the unadulterated, authentic flavour of the numerously awarded wines. The fantastic cuisine of the on-site restaurant excites with its typical South African charm.
Vineyards Facts
Founding year

1800, first wine 1825

Adress

Zevenwacht Wine Estate, Langverwacht Road, Kuils River, Cape Town, 7579, South Africa

Acreage

100 hectares

Flagship wine

Z Collection

Specials

Picnic Area, Walking and Cycling Trails, Accommodation, Spa, cellar tours on request, restaurant

Tasting Room

Mon-Fri: 08:30 - 17:00 h
Sat-Sun: 09:30 - 17:00 h

www.zevenwacht.co.za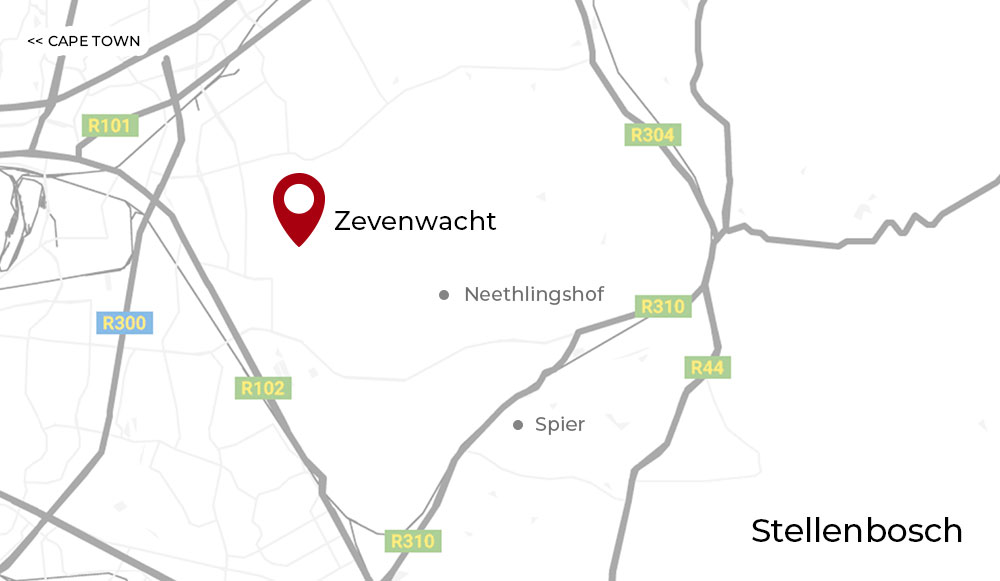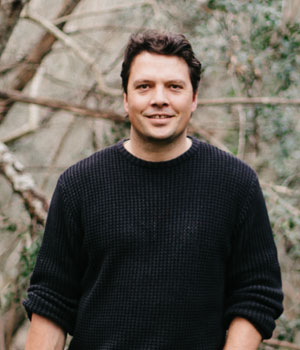 Hagen Viljoen
With a degree in viticulture and oenology from Stellenbosch University as well as more than ten years of experience in local and international wine cellars, Hagen Viljoen accepted the responsibility as Cellarmaster at Zevenwacht in September 2018. Hagen Viljoen has also acquired his extensive knowledge in the USA, New Zealand, Australia and France. For the winemaker, the key element for any great wine is balance, and he sees it as his task to make the potential that he finds in the vineyard visible in the wine in a way that preserves the original character of the grapes.
Zevenwacht Wine Combines Tradition with a Modern Taste
Zevenwacht wines from the Stellenbosch Region in South African vineyard are classic and elegant. The winemakers and viticulturists combine traditional and proven cultivation methods with modern cellar technology. With every vintage, they exceed their past accomplishments. This is due to the harmonious balance of the typical characteristics of each grape varieties in relation to unique terroir of every Zevenwacht wine. Numerous awards at national as well as international competitions speak for themselves. The wine world can no longer do without Zevenwacht which represent wines from South Africa that are elegant, contemporary and quality driven.
The Zevenwacht Winery in a grandiose landscape
The Zevenwacht estate is located on the famous Stellenbosch wine route which attracts numerous tourists and wine lovers year after year. Rightly so, as the guests can not only enjoy Zevenwacht wines, but also the breathtaking landscape and architecture that is loaded with history. The Zevenwacht winery spreads over 450 hectares of which 200 are planted with noble grapes. The ideal location and the special climate paired with the winemakers' expertise contribute to the constantly high level of Zevenwacht products significantly.

South African charm at the Zevenwacht Wine Estate
The Manor House restaurant caters for all the guests' culinary needs. The cuisine excites with contemporary dishes which combine finesse with the typical South African charm. Visitors to the estate can enjoy wine tastings and pairing conducted by experienced wine advisors, cellar tours where the guests can see first-handed how the Zevenwacht winery creates its premium wine as well as accommodation in The Country Inn and a Day Spa.