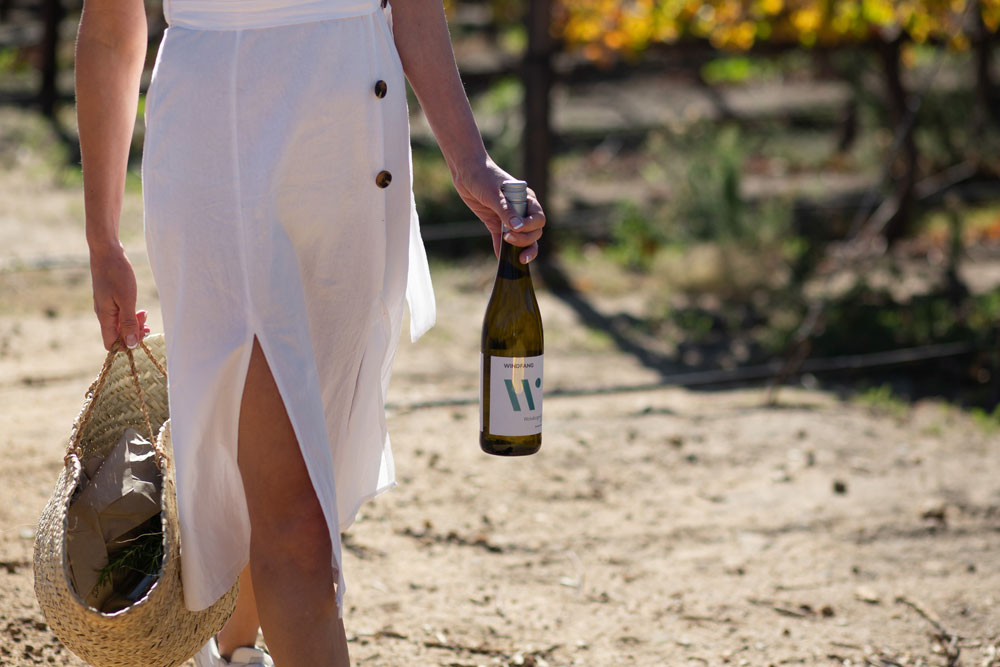 Windfang: Fantastically good wines from German winegrowers
Each wine-growing region between the Rhein, Main and Mosel has its own special character, but they all have one thing in common: the young generation of winemakers brings a breath of fresh air and knows how to capture the best of the vines and the terroir in the bottle. Their modern and elegant creations show just how well they succeed with every sip.
Windfang – modern, uncomplicated wines from Germany
A fresh wind is blowing through the German wine regions – whether in fairy-tale Rheinhessen or elsewhere along the Rhein, Main and Mosel: the young generation of winemakers succeeds in capturing the very special magic that the German wine-growing regions unfold, as well as the unique terroir that characterises the respective growing regions. It is immediately noticeable that they get the best out of the vines: their wines are modern, elegant and inspire with their fine structure, freshness and fruit. However, above all, they are incredibly tasty.

Windfang offers fairytale enjoyment for every occasion
The wines of the Windfang collection – two white wines and one rosé – simply prepare pleasurable moments for every palate. While the fresh, floral-scented Chardonnay flatters the palate with lots of fruit and subtle acidity, the classic Weißburgunder pampers the senses in a fabulous way with characteristics of juicy apricot aromas, almond notes and fine texture. The delicate and balanced rosé made from Spätburgunder grapes rounds off the collection more than successfully with its wonderful strawberry notes and creamy, elegant structure, leaving every rosé lover in raptures. Whether with food or for light-hearted enjoyment – with the creations of the Windfang collection, you will always have the right wine in your glass.

Discover Germany: Windfang Wine from Rheinhessen
The first growing region from which the wines in the Windfang collection originate is Rheinhessen in Rheinland-Pfalz, Germany's largest growing region in terms of area, with 26,800 hectares. The region is also known by the nickname "Land of a Thousand Hills", but the fantastically beautiful hilly landscape also has a very practical effect: it provides a mild climate with plenty of sunshine – ideal for growing grapes. The many different soils also ensure that many white and also some red wine varieties feel very much at home in Rheinhessen. Burgundy varieties in particular are becoming increasingly popular with winegrowers. The wines of the Windfang collection are the best example that it is worthwhile to focus more on these grape varieties again.