Dornier – Tradition Meets Modernity
The Dornier winery in Stellenbosch is a boutique winery that excites with the spectacular architecture of the cellar. It beautifully integrates into the landscape and is simultaneously a symbol for the wines of Dornier: elegant, unique, complex and yet clear. The blends of the Donatus range regularly impress with high ratings and also the Dornier range and the Cocoa Hill line offer the highest drinking pleasure.
Vineyards Facts
Founding year

1995, first wine 2002

Adress

Dornier Wines, Blaauwklippen Road, Stellenbosch 7600, South Africa

Acreage

40 hectares

Flagship wine

Dornier CMD

Specials

Cellar Tours

Tasting Room

Daily 9:00 - 17:00

www.dornier.co.za/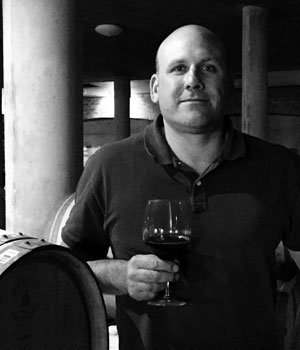 Philip van Staden
Philip van Staden has been working in the wine industry for 15 years and has acquired a great deal of knowledge during this time. With this treasure trove of experience, he came to Dornier in October 2015. Having grown up in Stellenbosch, he also completed his studies here and worked on his career as a winemaker. For Philip, the region is one of the best in South Africa when it comes to creating red wines. Whether red or white, every single step of the winemaking process is important to the winemaker – from the vineyard to the finished product.
Dornier Delivers Premium Wine
Throughout, Dornier is devoted to the premium segment in the world of wines. The winery combines traditional techniques and methods with new approaches. This is the only way the winemakers can produce harmonious wine that unites opposites such as pleasure and sobriety as well as complexity and simplicity. All winemakers from Dornier are committed to that philosophy and deliver high class wine due to their perfectionist approach, year after year.
Cultivation and Ripening Belong Together at Dornier
As well as their traditional techniques, Dornier achieves high quality wine by not separating between wine growing and wine cellar. The same people work in both areas and care for the wine during its whole ripening and maturing process.

The Winery Dornier in an Excellent Location
Dornier is constituted of four wineries, the farms Keerweder, Groeneklood, Heldemeer and the Homestead farm. Both belong to the oldest wineries in South Africa and can look back on a long and glorious tradition. The wine slopes are located on red and yellow granite soils which feature good moisture and cool the vines. The fresh Atlantic breeze also ensures that the grapes do not ripen too quickly. The results are wines of a special richness.

The Extraordinary Architecture of Dornier
Dornier's architecture encompasses several centuries. The old barn originates from the 18th century and has its own, very special charm. The homestead is from the late 19th century, whilst the modern cellar technology can be clearly classified as 21st century. Many visitors of Dornier can see the wines reflected in the special architecture: elegant, clean yet complex.